Summer is the season of sunshine, outdoor adventures, and a much-needed break from the daily grind. It's also the time to put your best foot forward and show off your fabulous summer wardrobe. When it comes to summer footwear, one brand stands out as a must-have for your collection: Clarks. 
With a rich heritage dating back to 1825, Clarks has mastered the art of creating comfortable, stylish, and durable shoes. In this blog, we'll explore why Clarks' sandals should be at the top of your list for summer footwear.
Craftsmanship That Stands the Test of Time
Clarks has a long history of crafting high-quality footwear, and their sandals are no exception. With nearly two centuries of experience, Clarks has honed its skills to create sandals that are not only fashionable but also built to last. 
The brand's commitment to craftsmanship is evident in every pair, ensuring you can enjoy your Clarks' sandals season after season.
Quality Materials
One of the key factors behind the durability of Clarks' sandals is the use of premium materials. From soft leather to cushioned insoles, every component is chosen with comfort and longevity in mind. 
Whether you opt for their iconic Clarks Originals or a more contemporary design, you can trust that the materials used are of the highest quality.
Attention to Detail
Clarks pay meticulous attention to detail in the design and construction of their sandals. From the stitching to the sole, every aspect of their footwear is carefully considered. 
This ensures that your sandals not only look great but also withstand the wear and tear of the summer months.
Unbeatable Comfort for All-Day Wear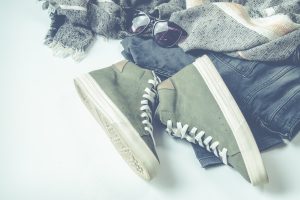 Summer is synonymous with long walks, outdoor picnics, and spontaneous adventures. To fully enjoy these activities, your footwear must offer the utmost comfort. 
Clarks' sandals are engineered with advanced comfort technologies to keep your feet feeling great from morning till night.
Cushioning and Support
Clarks' commitment to comfort is apparent in their innovative cushioning and support systems. Many of their sandals feature OrthoLite® footbeds, which provide superior cushioning, breathability, and moisture management. 
This means you can explore new places without worrying about tired or sweaty feet.
Adjustable Straps
Clarks' sandals often come with adjustable straps, allowing you to customize the fit to your preference. Whether you have a narrow or wide foot, you can find a pair of Clarks' sandals that fit just right. The adjustable straps also ensure that your feet stay secure and supported while you're on the move.
A Style for Every Summer Occasion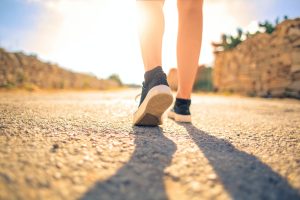 Summer is the season of variety, and Clarks offers a wide range of sandals to match your unique style. Whether you're planning a beach vacation, a backyard barbecue, or a city exploration, Clarks has the perfect pair of sandals to complement your outfit.
1. Classic Elegance with Clarks Originals
For those who appreciate timeless style, Clarks Originals are a go-to choice. These iconic sandals have a classic design that never goes out of fashion. 
With their clean lines and genuine leather construction, Clarks Originals can elevate any summer outfit, from dresses to shorts.
2. Sporty and Casual Options
If your summer plans involve a lot of walking and outdoor activities, Clarks' sporty and casual sandals are an excellent choice. These designs prioritize comfort and functionality without sacrificing style.
Whether you're hiking, biking, or simply strolling through a park, these sandals are up for the challenge.
3. Contemporary Flair
For those who like to stay on-trend, Clarks offers a range of contemporary sandals that feature modern design elements and materials. From metallic accents to unique textures, these sandals are perfect for adding a touch of flair to your summer wardrobe.
Sustainable Choices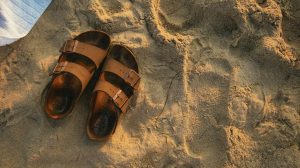 In an era where sustainability is a top priority, Clarks is committed to reducing its environmental footprint. Many of their sandals are made with sustainability in mind, ensuring you can enjoy your summer footwear guilt-free.
Eco-Friendly Materials
Clarks utilizes eco-friendly materials, such as recycled plastics and responsibly sourced leather, in the production of their sandals. This not only helps reduce waste but also supports the ethical treatment of animals and the environment.
Sustainable Practices
Beyond materials, Clarks also focuses on sustainable practices in their manufacturing processes. They aim to minimize energy consumption and waste production while maximizing efficiency.
Versatility for All Ages
One of the remarkable features of Clarks' sandals is their versatility. Whether you're a teenager, a young adult, or a seasoned fashionista, Clarks has sandals that cater to all age groups. 
Their timeless designs and wide range of sizes ensure that everyone can find a pair of Clarks' sandals that suits their style and needs.
Unmatched Customer Service
Clarks Shoes has built a reputation for excellent customer service. Whether you have questions about their products, need assistance with sizing, or encounter any issues with your purchase, their customer service team is there to help. 
Shop Now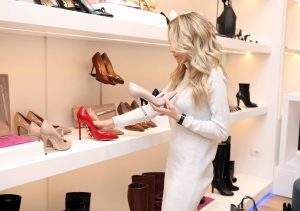 When it comes to summer footwear, Clarks' sandals are undoubtedly a must-have for your wardrobe. With their commitment to quality, comfort, and style, Clarks offers a range of options to suit every occasion. 
Additionally, their focus on sustainability and excellent customer service make them a brand you can feel good about supporting. So, this summer, step out in style and comfort with Clarks' sandals – the perfect companion for your summer adventures.
Whether you're strolling along the beach, exploring a new city, or simply enjoying a lazy day in the park, Clarks' sandals have got you covered. Visit their shop now and make your outfit complete.